Ben Property is able to offer clients a range of Property Management services tailored to meet their individual requirements.
We are able to offer the following services:
Manage individual properties and portfolios of commercial, industrial and retail property investments, also containing residential elements
Advise on investment acquisition, performance and disposal
Act for both landlords and tenants, but always avoiding conflicts of interest, where an agent may best represent the client's interest
Day to Day Management
For a set management fee we will:
Collect rent and manage rent arrears
Hold clients' money
Arrange for the provision of services and routine maintenance
Pay contractors from clients' monies
Apportion and collect service charges
Forward balances to clients after deductions
inspect properties periodically to check compliance with lease covenants and report to clients
Advise on action for breach of covenant
Please note that we handle, hold and account for clients' money in accordance with RICS Accounts Regulations. Please contact us for further information of our Commercial services.
AVAILABLE COMMERCIAL SPACE.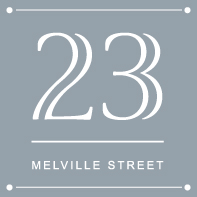 3 person/desk office – lower ground – front facing onto Melville Street
186 sq ft
£1,350 + vat per month
Inclusive of :
*Shared Broadband connection
*Telephone line rental
*Reception facilities
*24hr access
*Office furniture
*Tea/coffee making facilities
*Heat, lighting and power
*Daily office cleaning
*Mail handling
Not Included:
*IT config @ £150.00 +vat per hour (on-off per suite)
*Telephone call charges – BT standard rates
*Admin, printing, photocopying charges/scanning etc
*Meeting room bookings