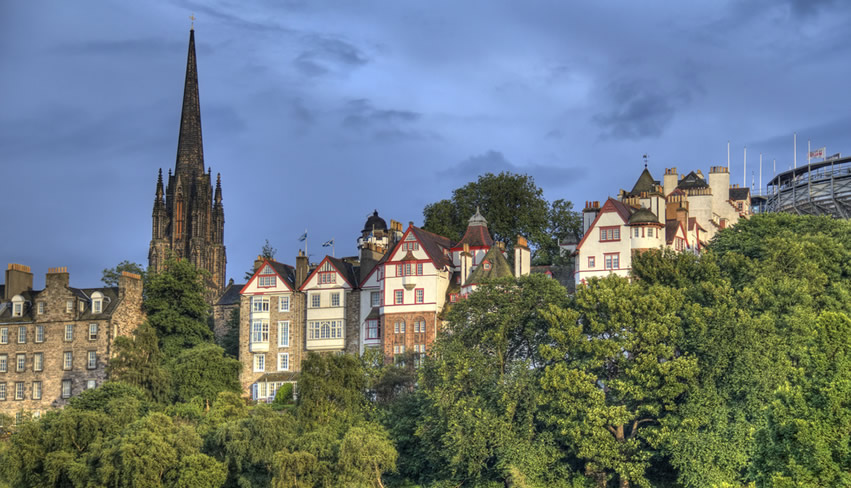 The historic and picturesque centre of Edinburgh which is made up of medieval and reformation-era buildings.
The Old Town is closed at one end by the Castle then leads down the Royal Mile towards Holyrood Palace. Off the Royal Mile there are several minor streets known as 'closes' and 'wynds' as well as large squares which historically were for the markets and large gathering areas outside landmark buildings such as St Giles Cathedral and the Law Courts. 
The Old Town is made up of some of Edinburgh's finest historic stories, and benefits from many underground streets and vaults, the Royal Museum of Scotland, the Royal Festival Theatre, Surgeons' Hall and the University of Edinburgh.
Being in the heart of the city, the Old Town has a fine collection of unique shops, restaurants and bars as well as playing a large role in the Edinburgh Fringe Festival in August.
Back to Edinburgh Guide